Good Price HDPE Pipe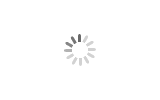 Good Price HDPE Pipe
JINGTONG

TIANJIN CHINA

Within 10 days after deposite

150000 mt/year
JING TONG PE pipes and fittings systems are known for their Sustainability,longevity,nontoxicity,
and corrosion resistance,widely used in a broad range of applications such as plumbing, potable water supply,sewerage and waste water,rain water and drainage,building and construction,mining,industrial, rural and irrigation,electrical ,telecommunications and gas.The pipes that we bring forth for our clients are made available in a range of sizes and pressure applications to cater to the demands of the customers,and the fittings including couplers/sockets,elbows,tees,reducers,flanges,valves and more.
Single Wall Solid PE Pipe
We work with our materials suppliers to ensure our products are made with the input of continuous research and development to ensure high quality, durability, performance and safety. The reliability and quality of our products is assured as all our manufacturing is audited according to ISO 9001:2015. We also operate an environmental management system according to ISO14001:2015, health and safety management system according to OHSAS18001:2007.
1, Raw materials
The raw materials of our PE PIPE adopt high quality raw materials, product quality and various excellent properties of pipes.
2. Craft
Our HDPE Pipe adopts mature process methods to produce, and has passed ISO 9001:2008 quality and ISO 14001:2008 environmental system certification.
3. Product Testing
Our HDPE Pipes strictly implements the relevant national and industrial standards for product production and testing, and commissions the National Chemical Building Materials Testing Center to conduct regular testing to ensure the stability of product quality.
4. Testing Report and Qualification Certificate
Every batch of raw materials used by our company has inspection report, and every batch of pipes produced by our company also has inspection report and certificate of products.
Advantages
1. Light weight;
2. corrosion resistance;
3. Resistant to chemical fertilizers and herbicides;
4. Nontoxic and odorless;
5. Resistant to harsh climate;
6. Up to 50 years' durability;
7. Resistant to deformation;
8. Smooth interior structure, lowfriction losses;
9. Lowlabor cost for handling and installing;
10. Reliable performance and easy maintenance.
Applications:
1. Urban area water-supply work system.Large diameter HDPE pipe is healthy and non-toxic and more suitable for urban water supply main conduit and buried tube. Replace cement tube, iron pipe and steel tube. Applicable for renovation project and does not need large area excavation, HDPE pipe can be widely used in old town of pipe network reconstruction.
2. Fire-fighting pipe. HDPE Pipe are mainly used for pressurized water supply in pipeline for fire control system.
3. Industrial materials transmission pipe.Chemical industry, chemical fiber, food, forestry, pharmacy, light industry and paper making, metallurgical and other industrial raw material conveying pipe.
4. Landscaping water supply network.As landscaping project needs lots of water supply pipes, PE pipe is the best choice for its toughness and low costs.
5. Sewage discharge pipes.HDPE pipe have unique corrosion resistance, can be used in industrial waste water, sewage discharged pipe, low costs and maintenance costs .
6. Slag, mud transfers.HDPE pipe has high resistance to stress and wear resistance, can be widely applied in conveying ore, coal ash and river bait-casting mud.
7. Agricultural irrigation pipe.HDPE pipe has the merits of great flow and good impact resistance, it is the ideal tool for agricultural irrigation.