PVC conduit Locknut PVC Conduct Accessories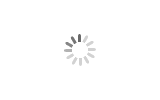 PVC conduit Locknut PVC Conduct Accessories
JINGTONG

TIANJIN CHINA

Within 10 days after deposite

150000 mt/year
PVC conduit used for wire and cable protection in industrial and construction projects below 2000V, which is made of polyvinyl chloride resin and other additives. It has been widely used in household interior decoration and hydropower installation in recent years.
PVC threading pipe fittings include pvc adaptor/coupler,pvc tee ,pvc elbow,pvc end cap,pvc flange,pvc unit,pvc vlave and threaded ppr fittings etc.
PVC threading pipe locknut
Characteristics of PVC threading pipe locknut:
1. Excellent cold bending performance: Inserting the PVC pipe bending spring in the pipe, the pipe can be manually bent into the required angle at room temperature, without any other treatment.
2. High compressive performance: PVC heavy-duty threading pipe can bear up to 1250N of maximum pressure, so it can be hidden in concrete, and will not be destroyed by compression.
3. Flame-retardant insulation: PVC threaded pipe will extinguish itself within 30 seconds from the flame; and the pipe can withstand AC2000V, 50Hz AC without breakdown, and the insulation resistance is more than 100MΩ.
4. Moisture-proof and corrosion-proof: PVC adhesives are used to bond the joints of pipes according to the regulations. It can be waterproof and penetrate into the pipes. It has good moisture-proof effect and can not be corroded by various acids, alkalis and salts.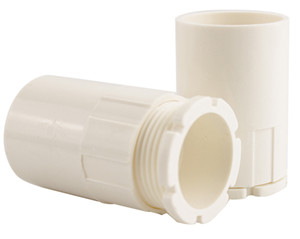 Specification of PVC threading pipe locknut

FAQ
1.Do you a manufacturer or a trading company?
--We're one plastic pipe and fittings manufacturer.

2.What's your product standard?
--All our product following the ISO standard.

3. Can we get free sample?
--Yes, free samples is available, but need you pay the air freight in advance, or we can send to your Express account.

4. how can we guarantee quality?
--We have strong QC team to control the product quality.

5.what can you buy from us?
--Water and sewer PE Pipe / Fittings,HDPE Double Wall Corrugated Pipe,UPVC Pipe / Fittings, Electric cable pipe/Conduit, PPR Pipe / Fittings,PE-RT Pipe.

6.Any other question, welcome to contact us at any time, we will reply ASAP.