PE Mining Pipe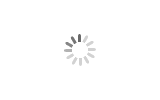 PE Mining Pipe
JINGTONG

TIANJIN CHINA

Within 10 days after deposite

150000 mt/year
JINGTONG® polyethylene (PE) pipes are manufactured in high-density polyethylene(HDPE) raw materials,premium PE100 pipe grades. For the purpose of providing the finest HDPE Pipes to our clients, we engage in using the highest standard of raw materials and the latest manufacturing technology in their manufacture. Because of HDPE pipes advantages, the offered range is dimensionally accurate, has commendable sturdiness and is highly resistance to corrosion. Further, for maintenance of quality standards, manufacturing is done as per the industry set norms and guidelines.
HDPE Pipes Feature
Light weight, long service life and convenient construction. Pipe material is light, only 1/7 of steel pipe, 1/2 of FRP pipe, but its life is 4-5 times of steel pipe. It is convenient to transport and install. Especially in underground, it can greatly reduce the labor intensity of workers and improve work efficiency.




Strong corrosion resistance. Pipe material has strong corrosion resistance, does not need to do anti-corrosion treatment, saves related costs, the comprehensive economic benefit is 5-6 times that of steel pipe, especially suitable for underground transportation of high sulfur water.

3. The pipe wall has high smoothness, low fluid resistance and is not easy to scale. Pipes have strong anti-scaling ability, and it is not easy to scale when water containing calcium and magnesium ions is transported underground, which can save a lot of scale removal costs. The inner wall is smooth, the roughness is 2/5 of steel pipe, and the conveying resistance is small. Under the same conditions, the conveying capacity can be increased by 30%.
4. Good water tightness and environmental protection. Pipe joints well, construction is convenient, the raw material is PE resin, health performance is good, there is no pollution, harmless to workers'health, green environmental protection, clean and non-toxic.
5. High strength, impact resistance and superior mechanical performance. Anti-aging performance is good, not easy to embrittle, toughness, can absorb impact energy, anti-rapid cracking ability is good, breaking elongation can reach 200%, underground installation is less affected by topographic settlement.
6. Flame retardant and antistatic. The antistatic and flame retardant components are evenly distributed in the pipe body, so the antistatic and flame retardant properties will not be affected by the use time. The antistatic and flame retardant properties are in line with the national standards, and are suitable for the specific places of flammable and explosive underground.