CPVC Long Bend 45 Degree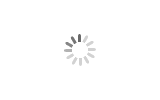 CPVC Long Bend 45 Degree
JINGTONG

TIANJIN CHINA

Within 10 days after deposite

150000 mt/year
CPVC long bend 45 degree shares most of the features and properties of PVC. It is also readily workable,including machining, welding, and forming. Because of its excellent corrosion resistance at elevated temperatures, PVC-C is ideally suited for self-supporting constructions where temperatures up to 200 °F (90 °C) are present. The ability to bend, shape, and weld CPVC enables its use in a wide variety of processes and applications. It exhibits fire-retardant properties.
CPVC long bend 45 degree
Advantages of CPVC long bend 45 degree
1. Light weight : It is very convenient to transport and install.
2. Easy for construction . Modular connection bracket is simple to install and can shortens the construction period. Have the great economic and social benefit.
3. Excellent corrosion resistance: PVC-C is corrosion-resistant in acid, alkali, salt, and
other chemical solvents, and it will not crack to contact grease, so can adapt to a variety of circumstances.
4. High intensity.Heat-resistant and long life-time: the CPVC long bend 45 degree has its advantages of good flexibility, high temperature-resistant, aging resistance, not easy to break, durable and no radioactivity pollution etc.
5. Excellent electrical properties. PVC-C long bend 45 degreeis flame retardant and goes out immediately when away from fire. so they are safer and more reliable to use in urban power system.