Tianjin Jingtong pipeline company donated love for Coronavirus resistance
09-04-2020
Tianjin Jingtong pipeline company donated love for Coronavirus resistance
The epidemic situation of the new Coronavirus pneumonia has become increasingly serious and has spread to the whole country in the begin of 2020, and the situation is grim,life is more important than everything. The epidemic affects the hearts of hundreds of millions of people. Tianjin Jingtong Pipeline Technology Co., Ltd. has the courage to act and take the initiative. On February 1, Jingtong sent a representative to send CNY50,000 donation to Baodi Charity Association of Tianjin to prevent and treat new Coronavirus infections in Baodi District,and donated more than 50000 yuan worth of food and other materials to government of koudong Town, helping to solve the food and clothing problems of front-line prevention and control personnel.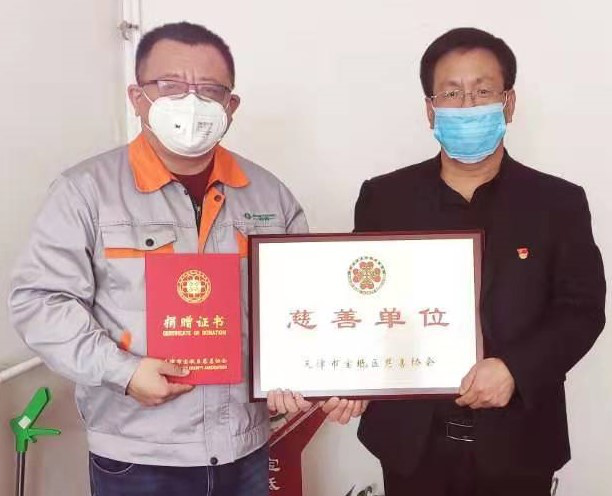 Facing the pneumonia epidemic of new Coronavirus infection, Jingtong established the new pneumonia epidemic prevention and control team at the first time as got news about this epidemic. Practical actions guard the health of employees, effectively fulfill the sense of social responsibility and mission of private enterprises in epidemic prevention and control, and do their utmost to practice corporate responsibility.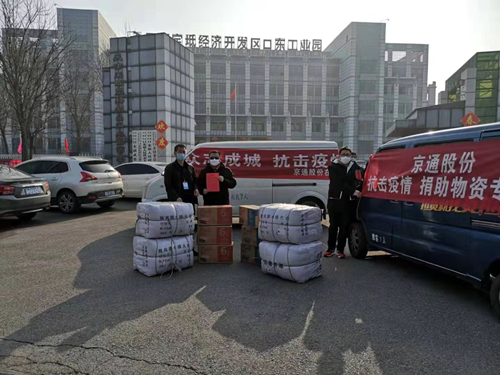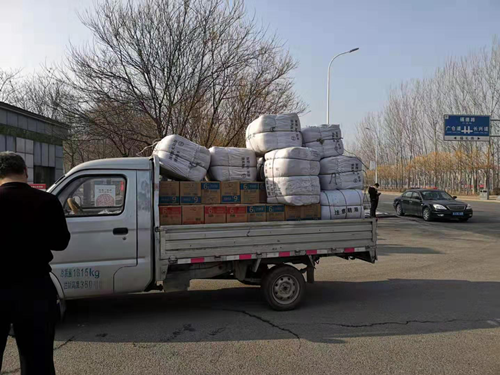 The epidemic situation is the war situation. Tianjin City also started the wartime mechanism and established the general hospital for medical treatment of epidemic situation. We believe that under the leadership Chinese government, the people of the whole country are united and united, and we will definitely win this tough battle against Coronavirus! At the same time, Jingtong also pays tribute to the medical workers and other warriors in all walks of life fighting the epidemic!