Jingtong Training Center set up
27-11-2019
Jingtong Business School ( Traning Center) is set up on Nov.12,2019, which aim is to contact and study new managment idea and business philosophy.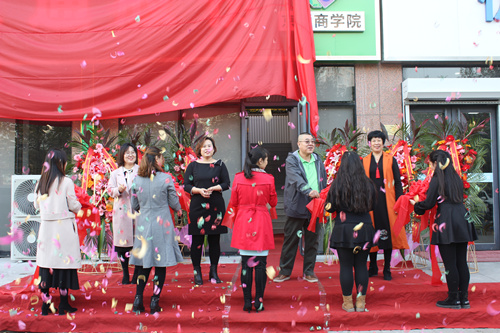 Idea
Jingtong business school is a platform for talent development, talent training and corporate culture inheritance around the enterprise strategic planning. The enterprise learning base set up by the mixed training mode, just like the kindergarten, is unknown. However, through various interactive activities, students first find suitable playmates.
integrattion
Based on the construction of enterprise training system for all staff, business school has formed a common concept and vision through the introduction of corporate culture and the cultivation of corporate learning habits.
Acceptting

Enhance the ideological awareness, cognitive form and life taste of the students, exchange ideas, learn from each other and gradually integrate and accept each other.

Communicating

Every student of Jingtong business school comes from all over the world and has different working experience and social experience. After joining the team, every time they work together to complete a task, they can continuously input positive energy into everyone's blood by sharing the joy of success and their own harvest, so as to achieve the two-way improvement of the team's overall strength and personal ability.
Sharing
Including the sharing of management experience and talents. Every student delivered by Jingtong business school is different, but no matter where they go and what they do, they will always have the brand of Jingtong in their hearts. Idea exchange and learning from each other to form an intelligent platform for enterprise knowledge management, talent processing and market competition, and finally become a powerful weapon to realize the strategic planning of Jingtong.