UPVC Socket Ball Valve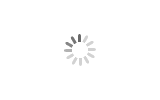 UPVC Socket Ball Valve
JINGTONG

TIANJIN CHINA

Within 10 days after deposite

150000 mt/year
Jingtong UPVC Ball Valve are know for its sustainability,longevity,nontoxicity,and corrosion resistance,widely used in a broad range of applications such as plumbing, potable water supply,sewerage and waste water,rain water and drainage,building and construction,mining and industrial.The pvc fittings that we bring forth for our clients are made available in a range of sizes and pressure applications to cater to the demands of the customers,and the fittings including couplers/sockets,elbows,tees,reducers,flanges,upvc unin,upvc end cap, socket ball valve and more.
UPVC Pipe Fittings- UPVC Socket Ball Valve
Advantages:
1. Sanitary: There is no heavy metal additives in PVC-U water pipe and it would not be covered with dirt or contaminated by bacterium.
2. High Flow Capacity: The smooth interior walls and low friction of PVC-U water pipe result in low resistance and high volume.
3. Corrosion Resistant: PVC-U water pipe is non-conductors of electricity and immune to electrochemical reaction caused by acids, bases, and salts that cause corrosion in metals.
4. Low installation costs: PVC-U water pipe is lightweight and is installed with solvent cement, thread, flange, and gasketed joint.
5. Longevity: PVC-U water pipe can work for more than 50 years under proper use.
6. Environment-friendly: PVC-U water pipe can be recycled
UPVC Socket Ball Valve Applications:
1. Civil construction, building indoor water supply system.
2. Urban water supply pipeline system.
3. Marine aquaculture.
4. Residential area, plant area of buried water supply system.
5. Water treatment plant water piping system.
6. The botanical garden, irrigation, drilling engineering and other industrial pipe.
7. Industrial liquids transportation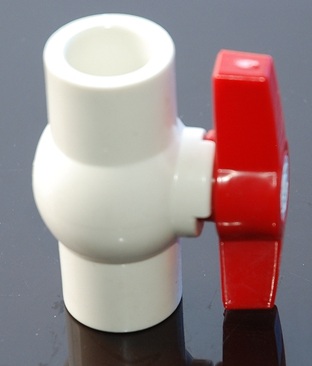 UPVC Socket Ball Valve Specifications: