PVC Grid Pipe PVC Pipe Manufacturer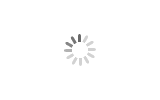 PVC Grid Pipe PVC Pipe Manufacturer
JINGTONG

TIANJIN CHINA

Within 10 days after deposite

150000 mt/year
PVC grid tube: PVC is used as the main raw material, with toughening agent, anti-aging agent and other auxiliary additives. It is a combination of sheath and sub-tube, which is extruded once and has beautiful appearance. The cross section is a porous tube composed of a plurality of square structures (the corners have a certain degree of curvature) of plastic tubes. The product has multiple holes, which can directly pass through the cable. At the same time, the hole can be reserved to improve the communication hole utilization.
Product Advantage
PVC Grid Pipe for Cable Protection
Characteristics of PVC grid pipe:
1. Complete specifications
The main specifications are single hole, 3 holes, 4 holes in large, medium and small, 5 holes in the same and different diameters, 6 holes in large and smaill size, 7 holes, 8 holes and 9 holes in large and small etc.
2. Structural innovation, saving tube position,
The pipe structure is compact and the road excavation is small, which effectively saves urban underground pipe resource and has less impact on road traffic and municipal administration.
3. Convenient construction, saving labor and time
The sheath and the sub-tube are integrated, and the cable can be threaded without the need of the secondary wear tube once, which avoids the deformation and kinking of the secondary wear tube, the disorder of sorting, and the trouble of repeated construction;
4.Light weight, easy to carry; smooth inner wall, easy to thread.
5. High utilization rate, low overall cost,
The jacket and the sub-tube are integrated into one body, and the inner hole has a large effective space, and can be connected after being cut off, thereby saving material consumption and less engineering investment.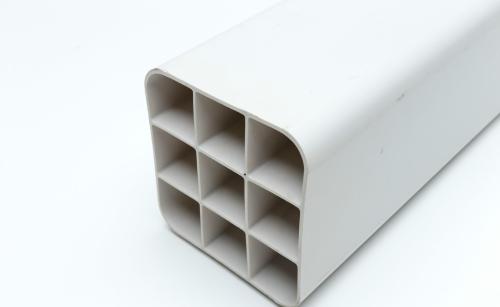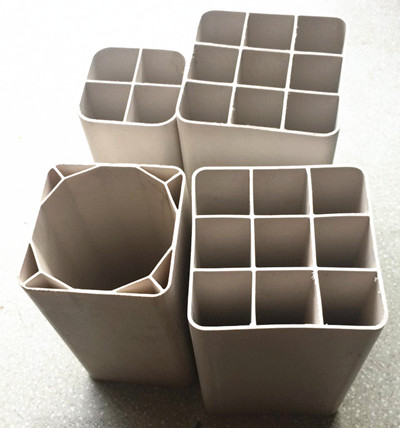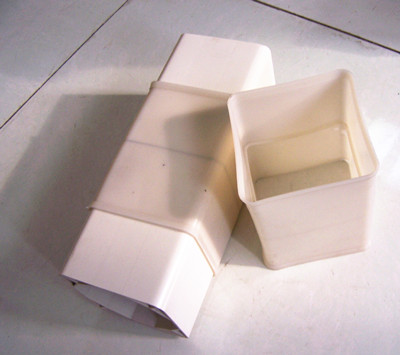 Specification of PVC grid pipe