PVC Corrugated Pipe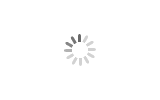 PVC Corrugated Pipe
JINGTONG

TIANJIN CHINA

Within 10 days after deposite

150000 mt/year
Jingtong UPVC Corrugated Pipe and fitting systems are know for their sustainability,longevity,nontoxicity,and corrosion resistance,widely used in a broad range of applications such as plumbing, sewerage and waste water,rain water and drainage,building and construction,mining and industrial.The Corrugated Pipe that we bring forth for our clients are made available in a range of sizes and pressure applications to cater to the demands of the customers.
PVC Corrugated Pipe for Drainage
Advantages of PVC Corrugated Pipe
1. Good aging resistance with normal lifetime ;
2. Good chemical resistance to acids, alkalis and salts, suitable for sewage and industrial effluent disposal;
3. Low coefficient of friction of PVC-U pipe results in efficient flow and less needs for maintenance;
4. A combustion-proof material at grade B2 with high oxygen value, self extinguishing;
5. The Coefficient of linear expansion is 0.007mm/m.°C, thermal expansion of PVC-U pipe is less than polyolefin by 100%-130%, low thermal conductivity and elastic modulus, better cold-resistance than cast iron sewage pipe;
6. Solvent cement jointing of pipe and fittings are easy to handle and install.
Applications of PVC Corrugated Pipe
1. Civil construction, outside building waste water system.
2. Residential area, plant area of buried waste water system.
3. The botanical garden, irrigation, drilling engineering and other industrial pipe.