HDPE Hough Section HDPE Reparing Coupling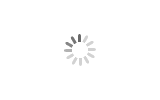 HDPE Hough Section HDPE Reparing Coupling
JINGTONG

TIANJIN CHINA

Within 10 days after deposite

150000 mt/year
PE Reparing coupling,PE hough section
Jingtong pipe and fitting systems are know for their sustainability,longevity,nontoxicity,and corrosion resistance,widely used in a broad range of applications such as plumbing, potable water supply,sewerage and waste water,rain water and drainage,building and construction,mining,industrial, rural and irrigation,electrical ,telecommunications and gas.The pipes that we bring forth for our clients are made available in a range of sizes and pressure applications to cater to the demands of the customers,and the fittings including couplers/sockets,elbows,tees,reducers,flanges,valves PE hough section and more.
Classification of PE Pipe Fittings
According to the production mode of pipe fittings, there are moulding pipe fittings and welding pipe fittings.
According to the construction method, there are electrofusion & spigot pipe fittings, butt fusion pipe fittings, socket fusion pipe fittings,PE Hough Section, steel-plastic transfer joint.
According to the engineering use habits, there are coulper(sleeve), elbow, tee, saddle tee, reducing coupler, end cap, flange, steel-plastic conversion etc.
According to the pressure grade of PE pipe, it can be divided into 0.6 MPa, 0.8 MPa, 1.0 MPa, 1.25 MPa and 1.6 MPa. According to the nominal outside diameter of PE pipe, it can be roughly divided into 20, 25, 32, 40, 50, 63, 75, 90, 110, 125, 160, 180, 200, 225, 250, 280, 315, 355, 400, 450, 500, 560, 630, 710, 800, 900, 1000, 1200. The diameter of PE pipe is mm,the wall thickness of PE pipe varies with different pressure levels.
FAQ
1.Do you a manufacturer or a trading company?
--We're one plastic pipe and fittings manufacturer.

2.What's your product standard?
--All our product following the ISO standard.

3. Can we get free sample?
--Yes, free samples is available, but need you pay the air freight in advance, or we can send to your Express account.

4. how can we guarantee quality?
--We have strong QC team to control the product quality.

5.what can you buy from us?
--Water and sewer PE Pipe / Fittings,HDPE Double Wall Corrugated Pipe,UPVC Pipe / Fittings, Electric cable pipe/Conduit, PPR Pipe / Fittings,PE-RT Pipe.

6.Any other question, welcome to contact us at any time, we will reply ASAP.