HDPE Optical Fibre Cable Conduit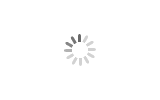 HDPE Optical Fibre Cable Conduit
JINGTONG

TIANJIN CHINA

Within 10 days after deposite

150000 mt/year
PE communication pipe,HDPE Optical Fibre Cable Conduite pipe, which is made of polyethylene resin as the main raw material, and extruded into polyethylene pipe. The pipe is tough, light weight, high strength, impact resistance, corrosion resistance, smooth internal and external surface, small friction coefficient, easy cable piercing and high construction efficiency; its electrical insulation performance is good, and its service life is long (buried pipe life is up to 50 years). Durable, safe and reliable operation of the line; long section, few joints, easy installation, pipes can be made into a variety of colors (usually red, white, black, blue, etc.) to show distinction. It is suitable for the protection of buried fibre optic cables and the conductance, isolation and protection of urban communication fibre optic cables, power cables, cable TV network line guards and indoor cables in buildings.
HDPE Pipe for Optical Fibre Cable Conduit
HDPE Optical Fibre Cable Conduit characteristics
1. Excellent physical properties. It has good rigidity, strength and flexibility.
2. Corrosion resistance, long service life. PE pipes can withstand a variety of chemical media and are not affected by soil corrosion.
3. Good flexibility and toughness. PE pipe is a kind of high toughness pipe, its elongation at break is more than 500%. It has strong adaptability to uneven ground settlement and dislocation of foundation. It has good seismic resistance. Small diameter pipe can bend arbitrarily.
4. Smooth pipe wall, small friction coefficient, easy cable piercing, high construction efficiency.
5. Good electrical insulation performance, long service life (buried pipe life more than 50 years), durable, safe and reliable operation of the line.
6. Light weight, maintenance, installation and construction, easy maintenance, easy transportation and operation.
7. Excellent impact resistance at low temperature. The low temperature embrittlement temperature of PE is very low, and it can be safely used in the temperature range of - 20 - 40.
8. Good wear resistance. The wear resistance of PE pipe is four times that of metal pipe.
9. Various new construction methods. PE pipe can be excavated in addition to the traditional excavation method.
Using a variety of new trenchless technology, such as pipe jacking, liner, cracked pipe construction, which is not allowed to excavate the site, is the only choice.
10. Subtubes are supplied in coil form.
11. Sub-tube color dividend, green, yellow, white, black and other, according to user requirements.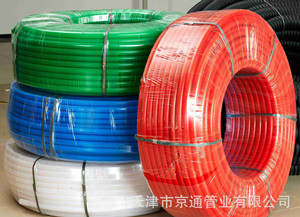 Specifications

Note: HDPE Pipe Factory from China